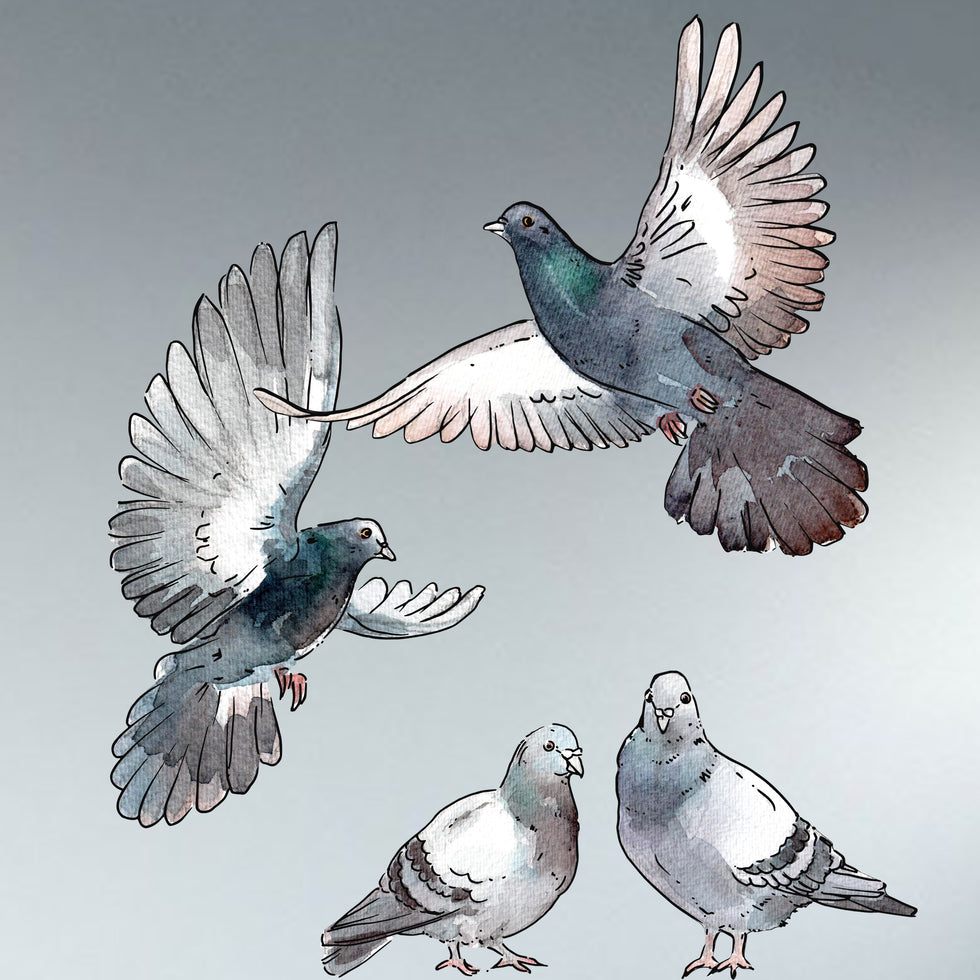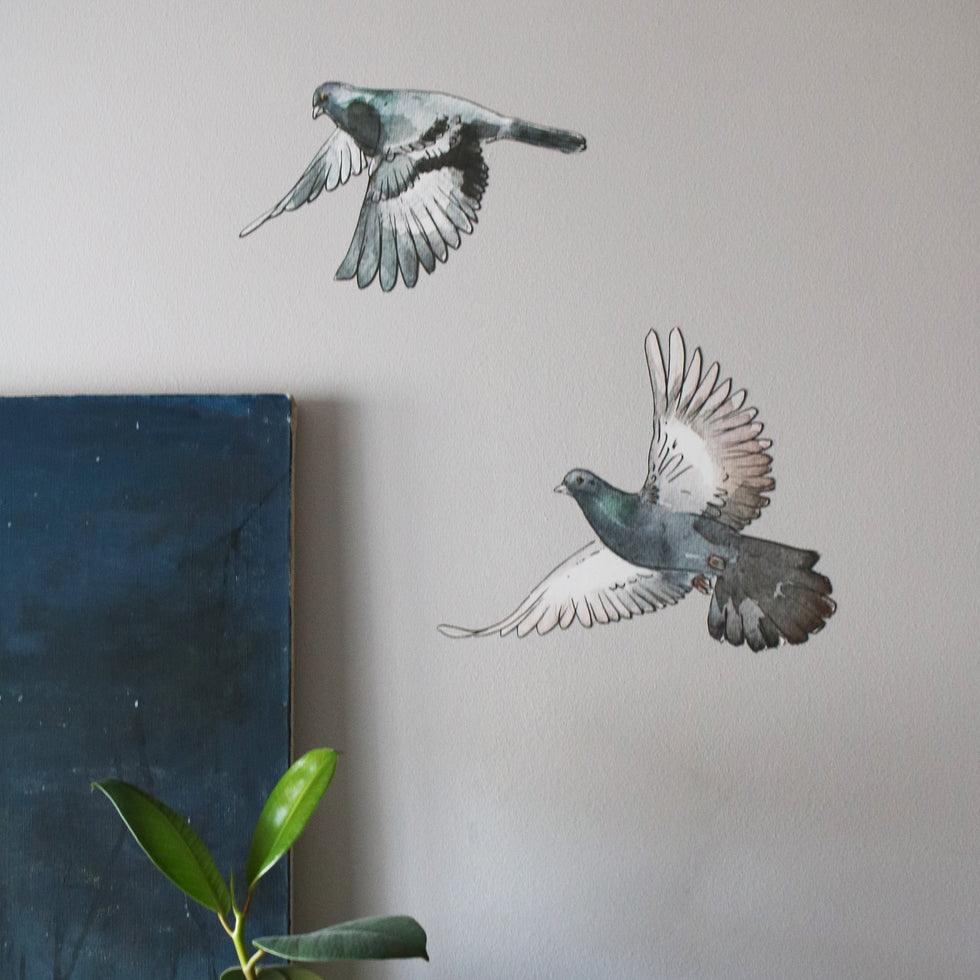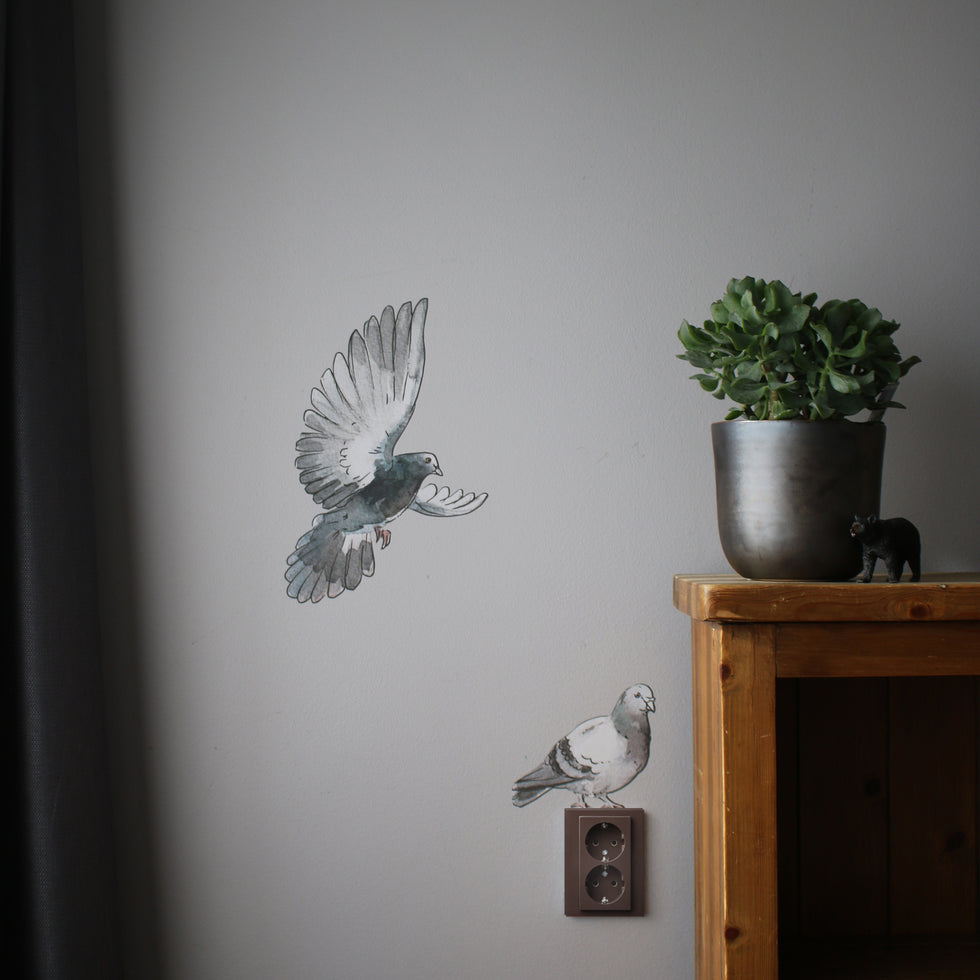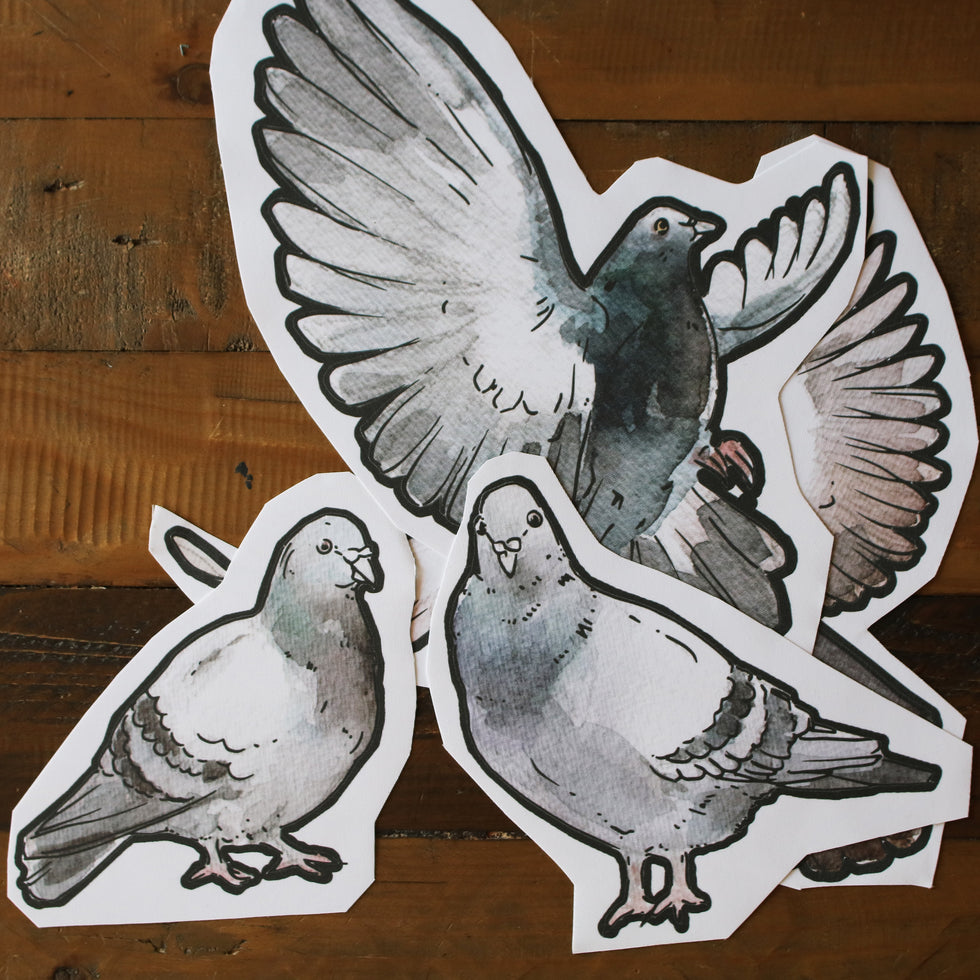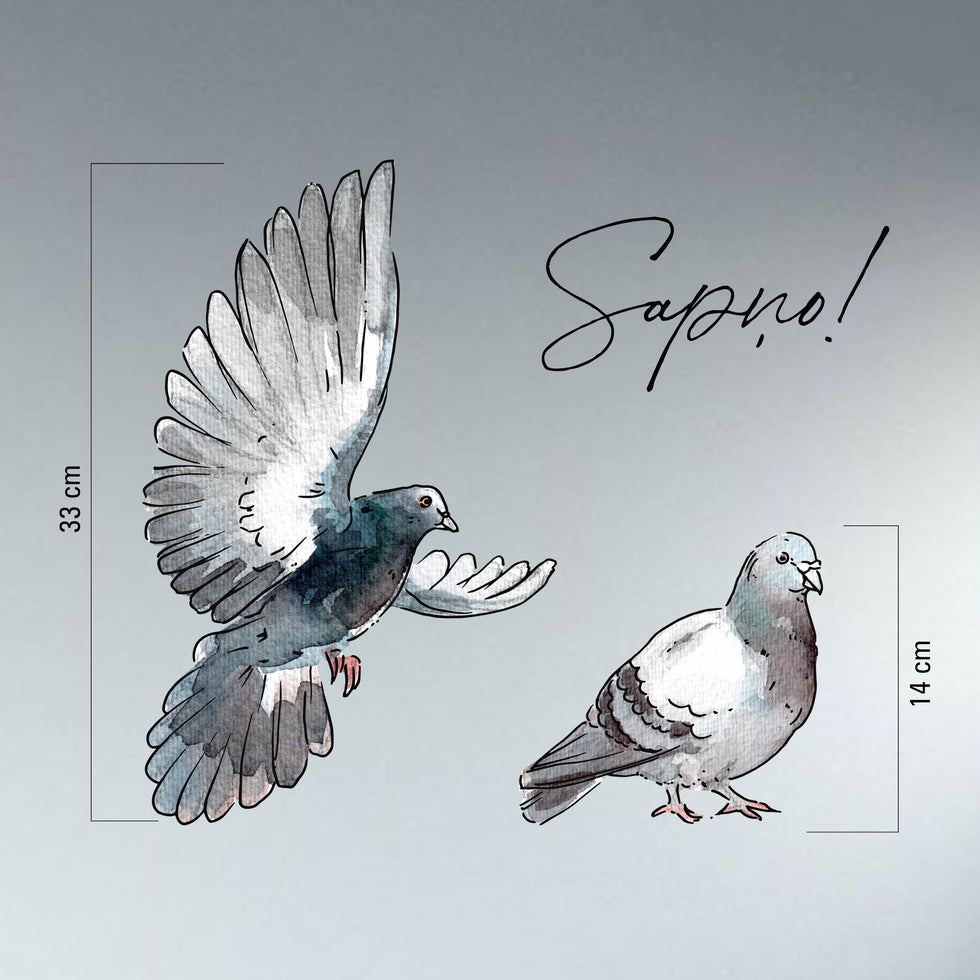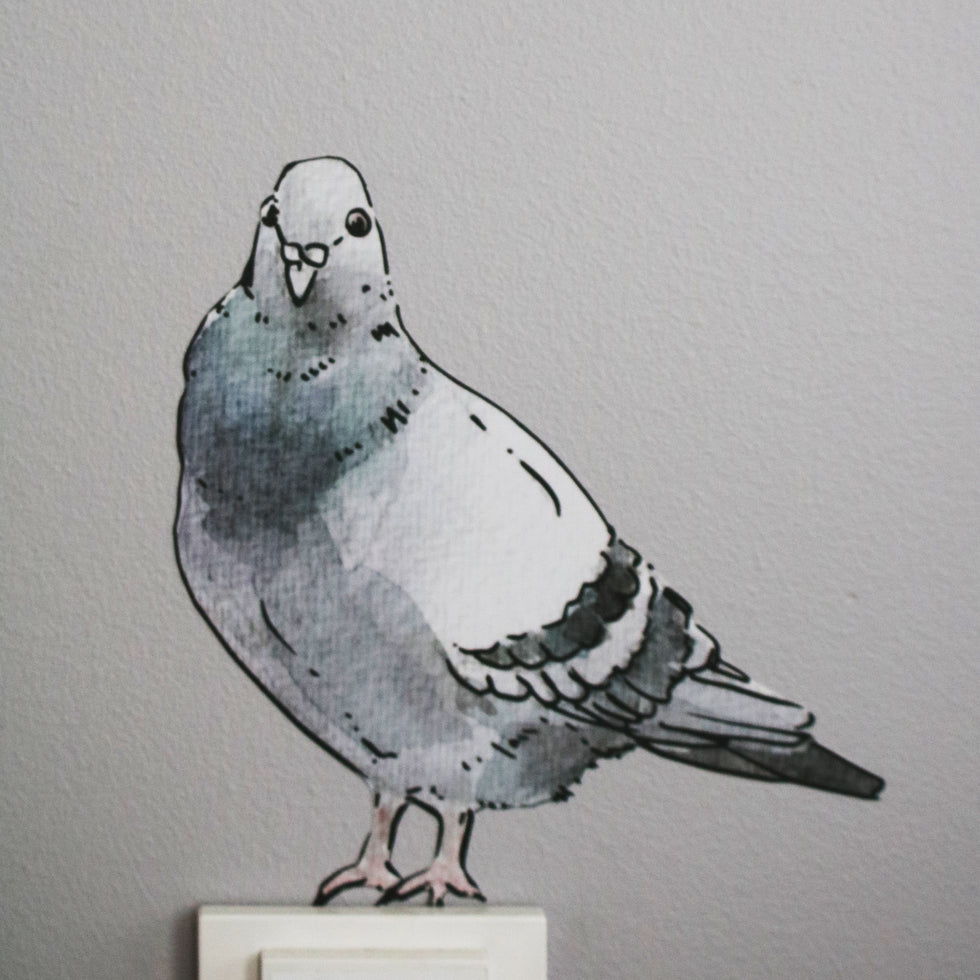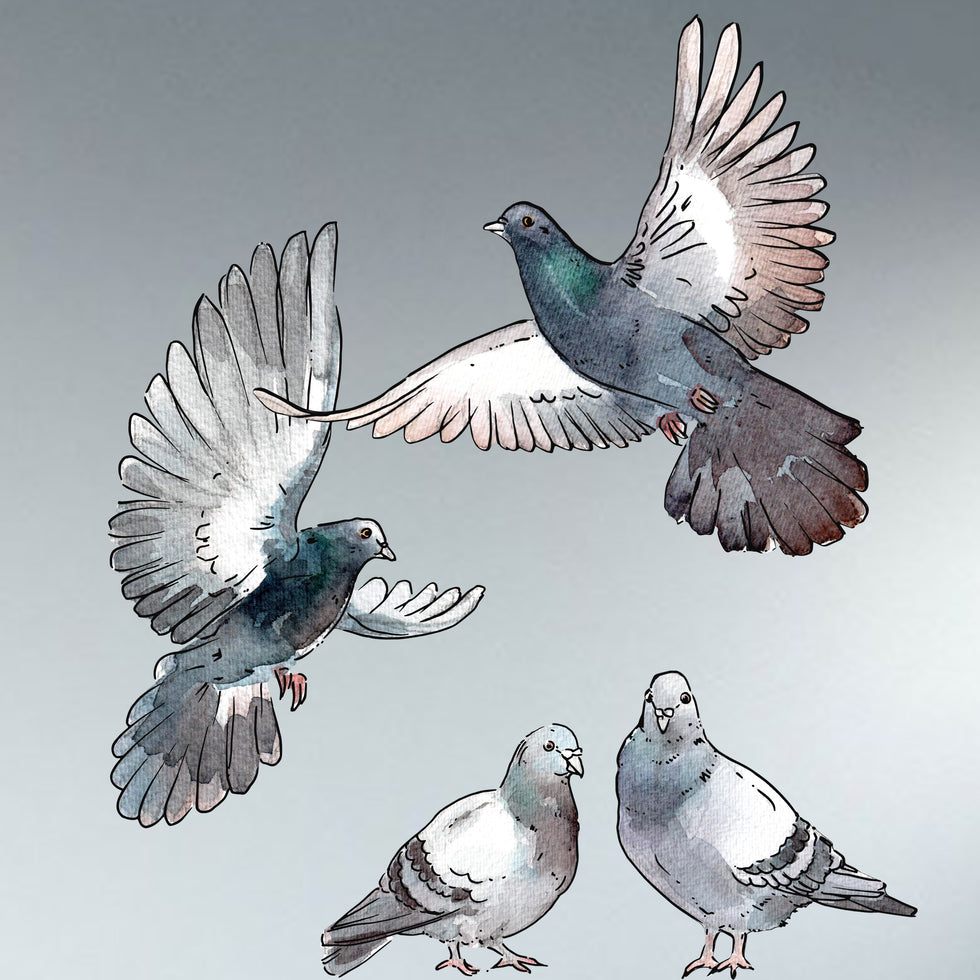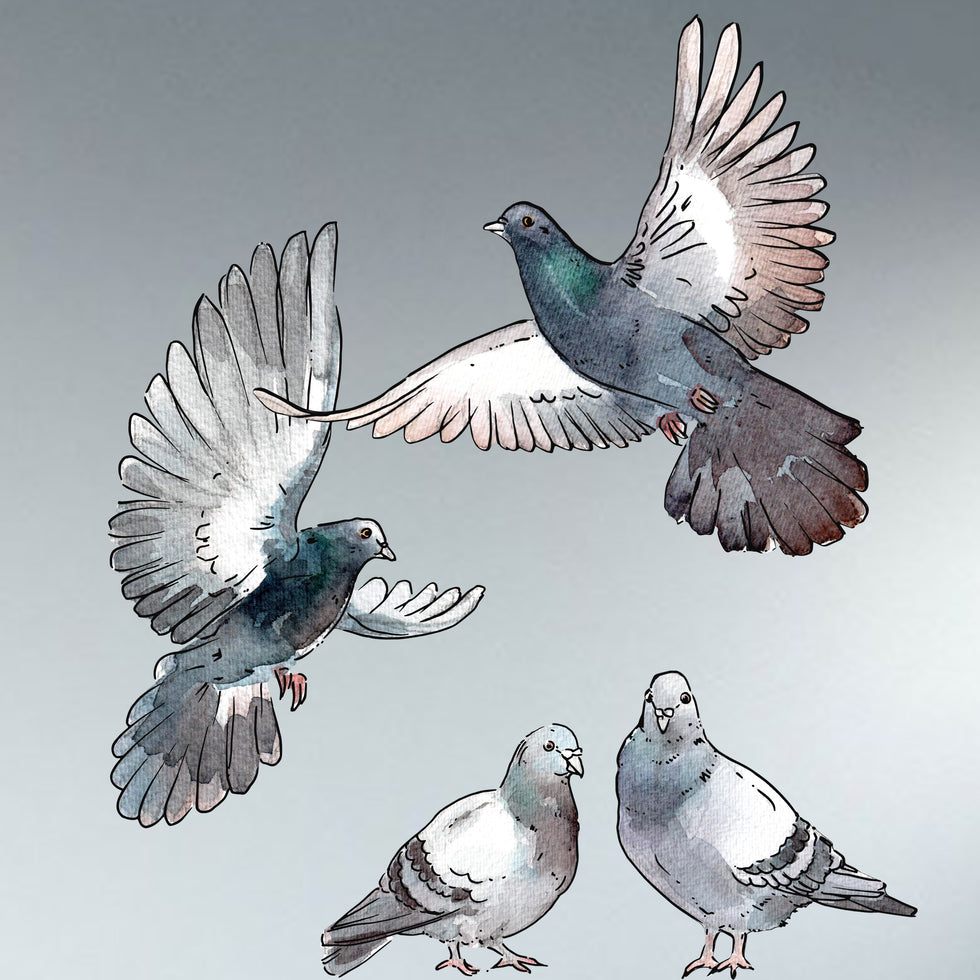 Pigeons live in flocks
Wall Sticker Set 'Pigeons'

Stickers on walls it is a great way quickly and easily to update an interior.
These are stickers made of a quality and thick photo wallpaper material. All images I have I have drawn myself in watercolor technique. Each element Is cut out on a contour and it can be placed separately, wherever you need. These stickers are easy to use, because they can be removed and and pasted elsewhere till you will find the right place!
The "PIGEONS" set includes:


5 Pigeons. Height from 14 to 33 cm (6-13 inch)

The "PIGEONS+NAME" set includes:


5 Pigeons. Height from 14 to 33 cm (6-13 inch)

Name or sentence. Remember to add your text!


✓Each element is glued separately, creating individual composition.

✓Easy to stick to smooth or small relief surface and remove without any traces, except coverings made of paper or decorative plaster.

✓Stick to painted walls after full drying of the paint only.

✓Stickers are printed on a high quality film, can be washed without any damage or loss of the print quality.

✓Each order comes in a cardboard tube to provide maximum safety. Besides, the tube is good looking and decorated so you can give it as a gift!