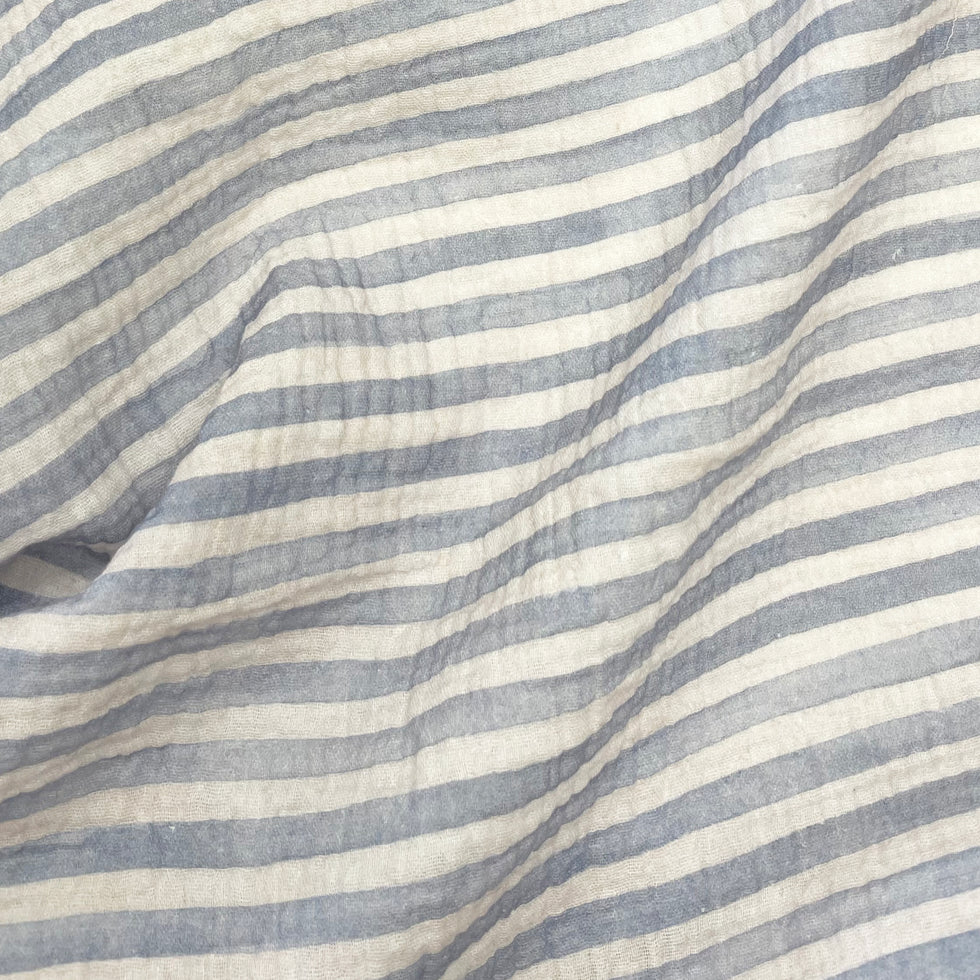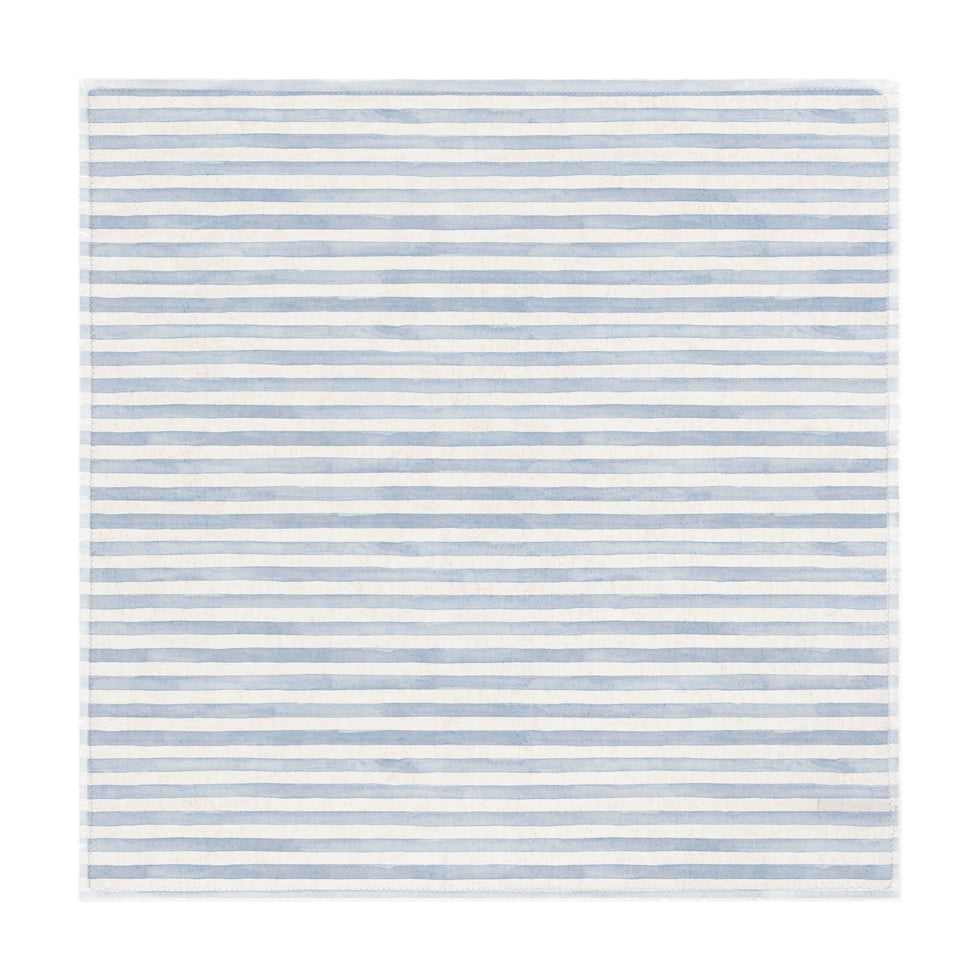 Watercolor striped cloth napkin
Set of 2
Tablecloth printed with original

hand-drawn watercolor stripes.
For something a little more graphic but matching with light blue shades, consider these watercolor line napkin. It can be as a perfect addition to our floral pattern tablecloth.
Set of two napkins 37x37 cm
Take a look! It's a NEW double gauze material!
Machine-wash 40°C
Designed and manufactured in Latvia, northern Europe.