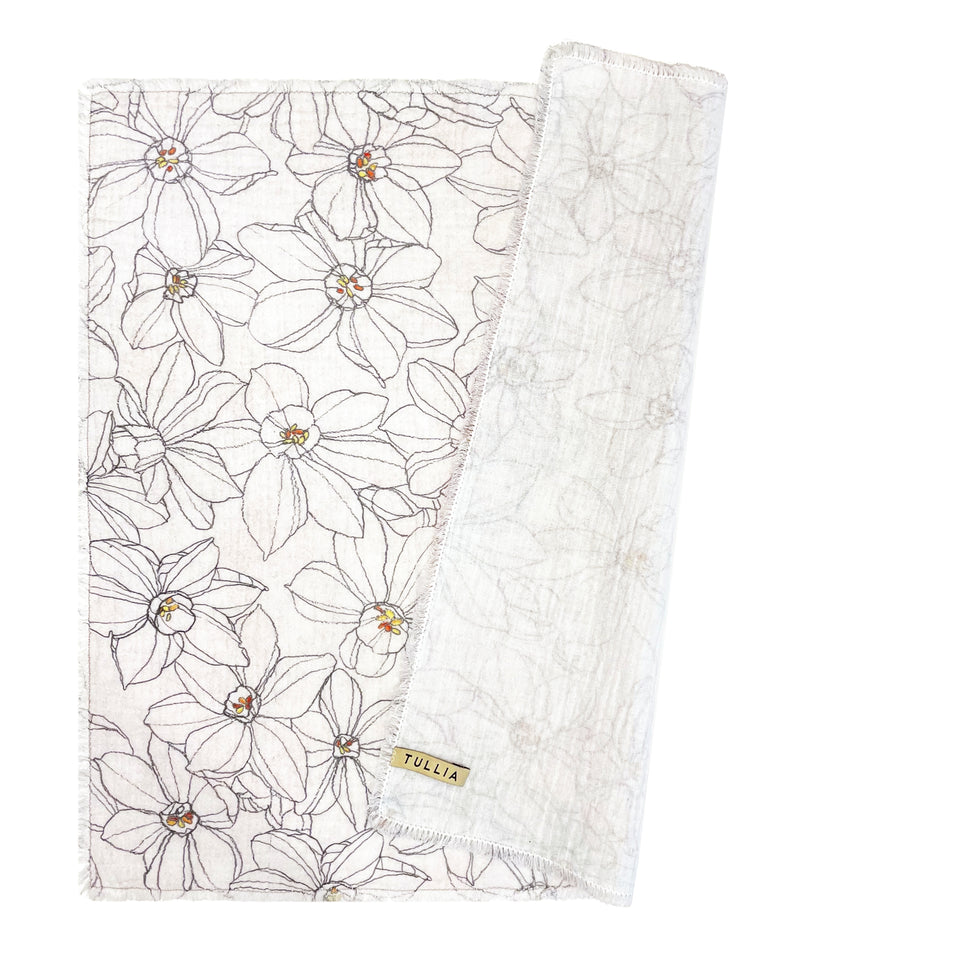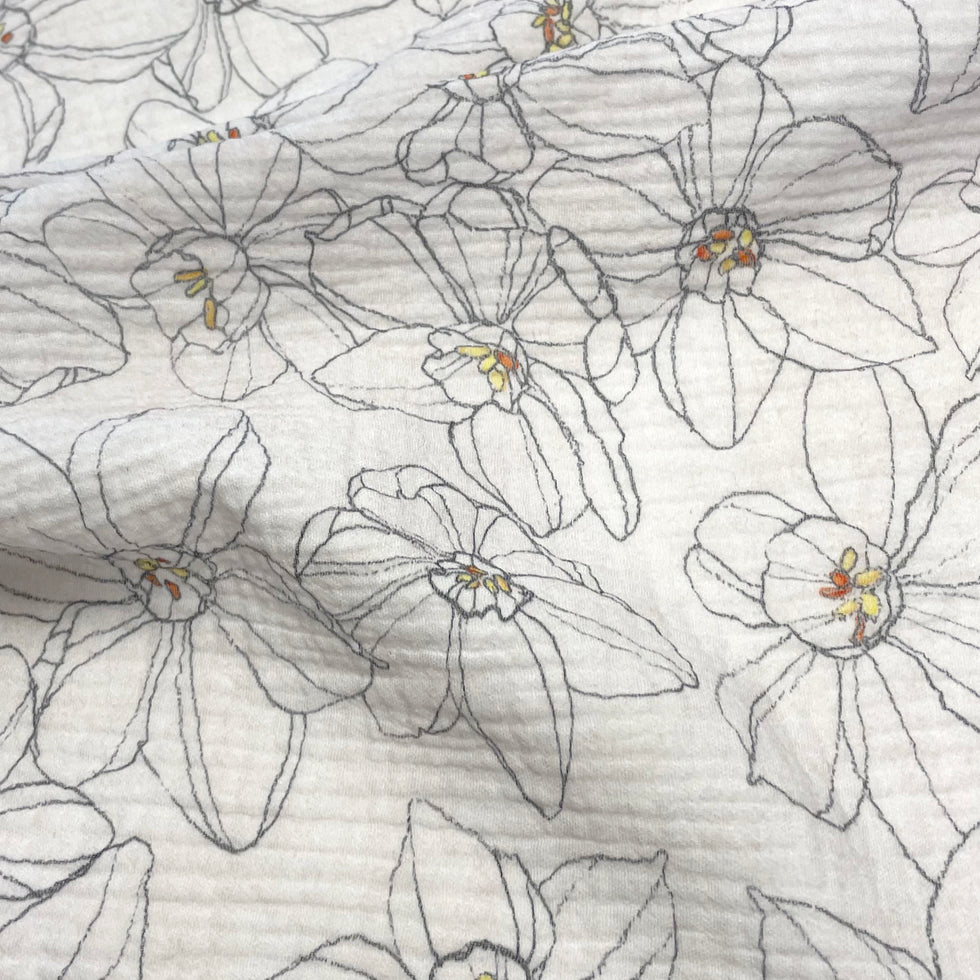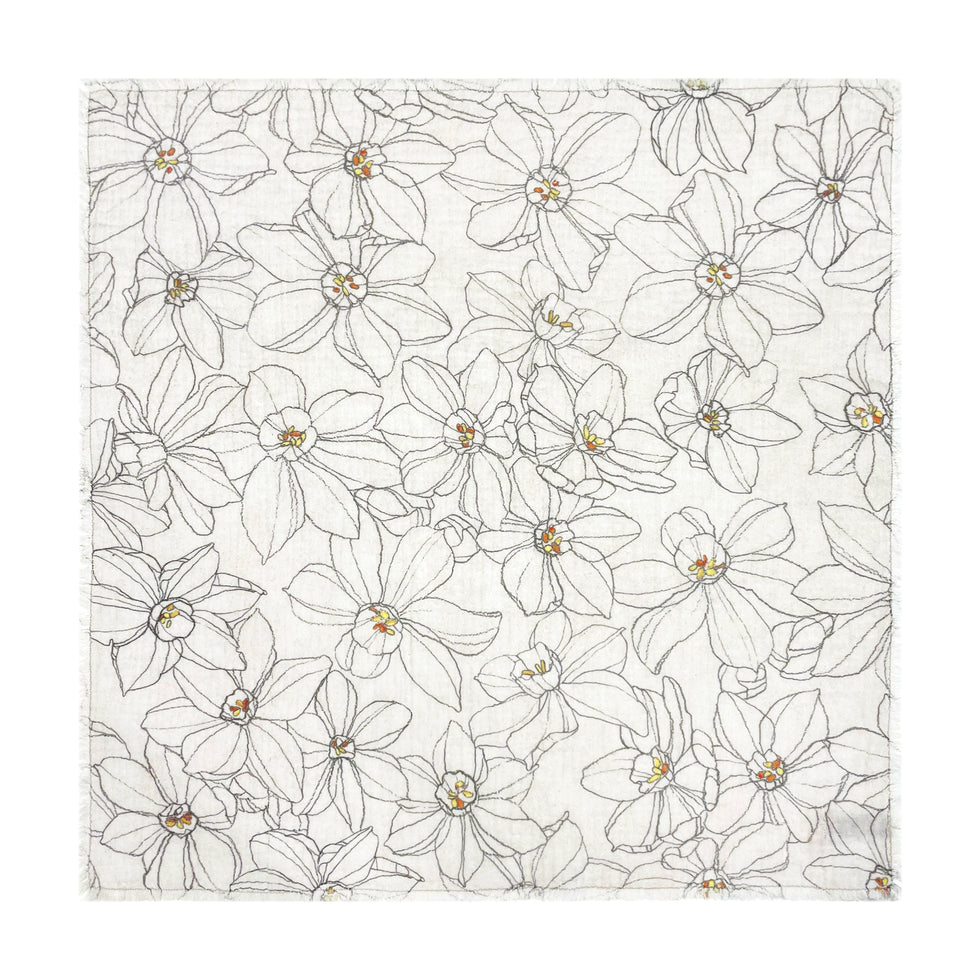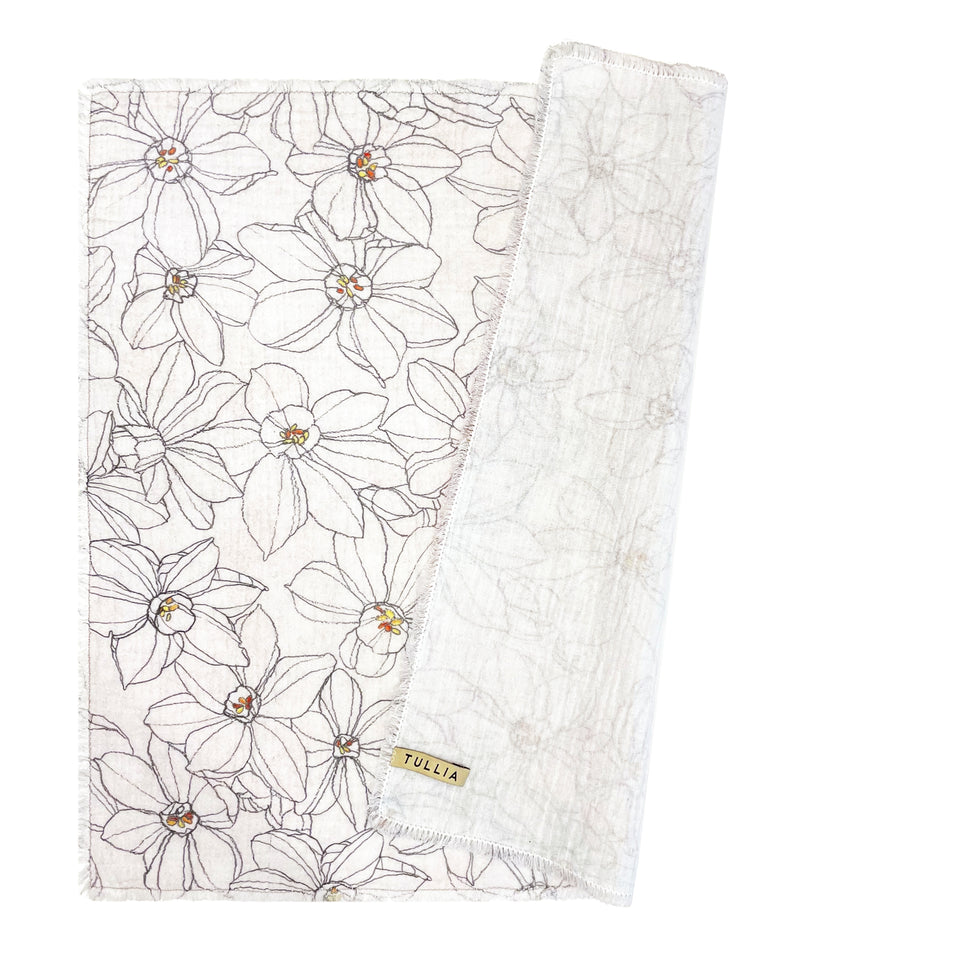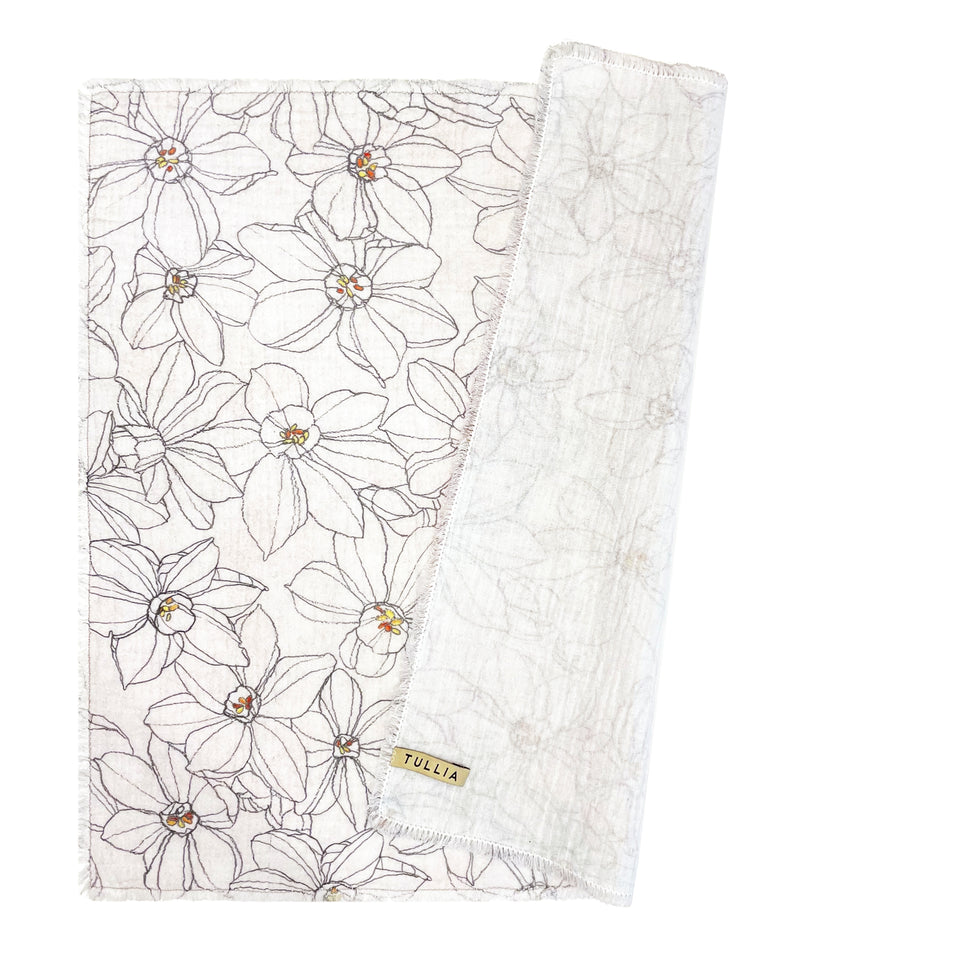 White Daffodil cloth napkin
Set of 2
Cloth napkins printed with


a simple pencil drawing.
You will have the feeling of bringing the outside in. These 100% organic cotton napkins with a simple white daffodil pencil drawing print strikes the perfect balance between the femininity and untouched rawness of nature.
Set of two napkins 37x37 cm
Take a look! It's a NEW double gauze material!
Machine-wash 40°C
Designed and manufactured in Latvia, northern Europe.